Meetings
Next Meeting
Virginia Master Gardener Association Meeting
     The Chesapeake Master Gardeners are pleased to host the summer meeting, near the beautiful beaches of the Atlantic Ocean, here in Southeast Virginia.
Date:  Saturday, August 12, 2017        
From I-64 Take exit 291B for Route 168 SOUTH
Take exit 13 B  and turn Left at the light.
TURN right at next light onto BUSINESS 168 ( Battlefield Blvd).
Continue on Battlefield Blvd across the drawbridge.
TURN right at the first light  after the bridge on Cedar Rd- Route 165 South
TURN right on Holt Dr and the Community Center is on the Left .
Location:  Great Bridge Community Center        
212 Holt Drive     Chesapeake, Virginia 23322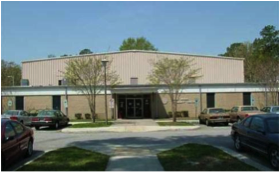 The building will open at 9am. The meeting will be in the Grand meeting room and can be accessed through a South west side entrance.  Please look for VMGA signage at the entrance.
Hospitality- Enjoy a Continental Breakfast beginning at 9:30am.
Lunch:  Available for purchase, a box lunch prepared by a local artisan consisting of:  meat or vegetable entree, salad/chips, drink, and dessert. The cost is $10.00.  Please complete the form and mail with the check made out to:
Kandy Keith
608 Warren Avenue   
Chesapeake, VA 23322                                                         
  The order must be received by August 1st .
_____________________________________________________________________________________
 Name___________________________________________  Unit________________________________
Email address_________________________________________________________
_________1. -Chicken salad croissant with Fruit salad
         _________2. -Roast Beef and cheese with potato salad.
         _________3. -Hummus with pita chips and pear pecan salad with balsamic vinaigrette
For more information contact Kandy Keith at kandymk@verizon.net or (757) 681-1119
On the day of the meeting for emergency contact call Amy Weber at: (757) 353-8626
 Overnight Lodging:  For anyone wishing to extend their time in Southeast Virginia there are multiple hotels:
Aloft- 1454 Crossways Blvd, Chesapeake Va. 23320  For reservations call (855) 499-0001.
Courtyard by Marriott - 1562 Crossways Blvd, Chesapeake, VA 23320. Call (757) 420-1700
Fairfield Inn- 1560 Crossways Blvd, Chesapeake,VA 23320  Phone (757) 420-`1300
Hyatt Place -709 Eden Way N, Chesapeake, VA 23320. Call  (757) 312-0020
Hampton Inn and Suites   - 1421 N Battlefield Blvd, Chesapeake, VA 23320. Call (757) 819-5230.
Homewood Suites-  1569 Crossways Blvd, Chesapeake,VA 23320. Phone  (757) 213-0808
Hilton Garden Inn- 1565 Crossways Blvd, Chesapeake VA 23320. Phone (757) 420-1212
Chesapeake Attractions:
  The Chesapeake Arboretum-   is a 48-acre "Nature's Classroom" that promotes horticultural and environmental awareness through displays, education and research. Dedicated at its current site in November 1996, it boasts one of Virginia's finest trail systems that wander through a mature hardwood forest with many varieties of trees and plants.
·       624 Oak Grove Rd, Chesapeake, VA 23320   (757)819-7510.
Dismal Swamp Canal Trail - Formerly US Route 17, this multi-purpose linear trail accommodates horse owners, bicyclists, walkers, and joggers. It runs 8.5 miles adjacent to the Dismal Swamp Canal and threads through some of the most uniquely historical and ecologically significant habitats in the United States. An outdoor recreation playground for serious and casual outdoor recreation enthusiasts and is open sunrise to sunset.
  1200 Dismal Swamp Canal Trail, Chesapeake VA. 23322. Phone (757) 382-6411.
Great Bridge Lock Park- located along the Intracoastal Waterway, where the Albemarle and Chesapeake Canal, coming up from North Carolina, meets the Southern Branch of the Elizabeth River — is named for the Corp of Engineers' lock which separates the salt water of the river from the fresh water of the canal. This 19-acre park, a small peninsula surrounded by the canal on one side and the river on the other. There is a large playground, provisions for indoor toilets and extensive fishing and crabbing areas. A raised berm area, with interpretive signage explaining the lock system, permits spectators a great view of the many yachts which transit the lock on this busy waterway which runs from Maine to Key West, FL.
100 Locks Road, Chesapeake, VA 23322. (757) 382-6411.
Great Bridge Battlefield & Waterways Park-
On December 9, 1775, The Battle of Great Bridge occurred in the area now known as Chesapeake. This battle played a critical role in the struggle for American independence.  In 1896, the construction of the Albemarle & Chesapeake Canal intersected a small portion of the battlefield. The Park is home to an Interpretive Historic Pathway, an Outdoor Auditorium, a recreation of the Causeway from 1775, and a Family Picnic Area.
·       1775 Historic Way, Chesapeake, VA 23322
 Special Attractions nearby:
Brock Environmental Center- home of the Chesapeake Bay Foundation is one of the most energy efficient, environmentally smart buildings in the world.  It produces 83 percent more energy than it uses. It is the first commercial building in the continental U.S. permitted to capture and treat rainfall for use as drinking water. The solar panels and residential wind turbines producing nearly twice as much energy as the building has used. The geothermal wells, rain cisterns for drinking water, waterless toilets, and natural landscaping, add to the center's status as an international model for energy- and water-efficiency. Elevated 14 feet above sea level, it is also a prototype for coping with climate change in a region increasingly prone to flooding.)
·       3663 Marlin Bay Drive, Virginia Beach, VA 23455. Tours are available by calling (757) 622-1964X3312.
Norfolk Botanical Garden- Encompasses 175 acres with multiple themed gardens. Access is by walking, tram and boat tours. Admission is $12 for adult and $10 for Seniors and Military. For more information go to norfolkbotanicalgarden.org.
·       6700 Azalea Garden Road Norfolk, Virginia 23518
**************************
Upcoming Meetings

VMGA's Board of Directors, along with other committee chairs, the Unit Reps and interested members, plan to meet six times a year. Meetings are scheduled for the second Saturday of the even-numbered months, with the June meeting held in conjunction with Master Gardener College. For a list of upcoming meetings, see below. Directions and other local arrangements for the next regularly scheduled meeting are available two to four weeks in advance of the meeting. Click here to see what was posted for the last meeting, and if available, for the next meeting.
Units volunteer to host the bi-monthly meetings for which VMGA is most appreciative.  If your unit would like to host a meeting, please read, "Hosting a VMGA Meeting (What a Unit Should Know)."
If your unit would like to host a meeting, contact VMGA's President.
What do we do at our meetings?
Usually, on the days of our meetings, MGs from around the state show up at the meeting site more than 1/2 hour before the business meeting begins to share gardening stories and catch up over coffee and treats provided by the MGs hosting the meeting.  Our business meeting begins promptly at 10:00 with introductions.  The minutes of the last meeting are approved, the Treasurer tells us how we are doing financially, and the President makes a report. Each of the Committee Chairs gives a brief report on the status of their committee and any special projects. The Extension Liaison, usually the State Master Gardener Coordinator Dave Close or Assistant Coordinator John Freeborn, brings us news from their Office and VCE.
To meet VMGA's purpose of networking, Unit Reps are asked to give a report of their Unit's achievements, changes in leadership, and upcoming events or challenges they have met.  Sometimes, a discussion topic is proposed in advance of the meeting. Topics such as local fundraising efforts, training class recruitment and 501(c)(3) status represent issues common to many units.
Next is consideration of unfinished business and any new business and announcements.  At this point we usually adjourn the formal part of our meeting, and further networking or committee work takes place. Sometimes, the local unit arranges a tour for the attendees – a special treat for special folks!
Every member is invited to attend. Come along with your Unit Rep! Non-member Master Gardeners are especially invited to see what your state association does. We'd love to have you visit!